A couple of my closest girlfriends have recently had their birthdays which has inspired me to put together a post with gift ideas that won't break the bank.
Click through for purchasing info!
The Art Therapy Colouring Book
A great find for your more creative friends. Colouring books are a great way to wind down and de-stress after a long day at work. Two of my closest friends are currently working their way through various colouring books - one friend is 24 and one has just turned 30 and they both swear by colouring for a bit of relaxation.
Bomb Cosmetics Little Box of Love Gift Pack
Who doesn't love a bit of me-time? Encourage your friends to make some time for themselves to soak away their troubles. Bath + wine = bliss! I find providing the bath bombs way more thoughtful than providing the wine, and this set looks good enough to eat. Seriously, I would like to eat these bath bombs. What?
SipCaddy Shower Portable Cupholder Caddy For Beer & Wine Suction Cup Drink Holder Clear
Provide the wine holder! What kind of friend wants their friends to get tired arms in the bath? Shame on you.
Bullshirt's Cartoon Cat Nose Mug
Meow cute. I mean how cute.
Bonus tip: fill up mug with retro sweeties like candy bracelets & refreshers, or fill with beauty products such as face masks, nail polishes and lip balms.
Pizza friendship necklace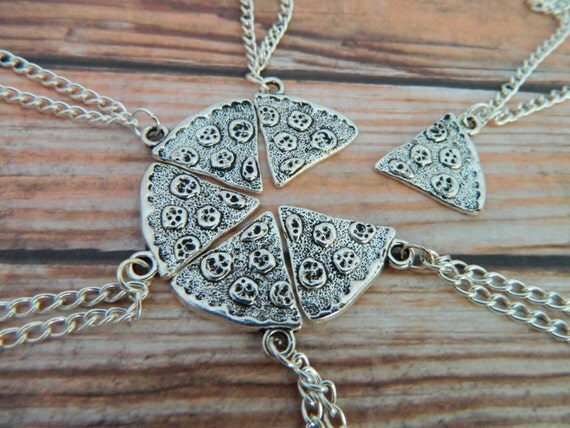 When I meet up with the girls our theme is always "Pizza and Prosecco". Even though this gift has that personal in-joke touch for me, how awesome is this in general?! Had the best experience with the seller too. Again, click through for more details!
A few tips I like to work with that I thought I'd share with you guys -
Try to work in something personal.Even just throwing in a bar of your friend's favourite chocolate will mean that you have chosen something for this friend specifically rather than your generic this-would-do-anyone birthday gifts.
Mini gifts! Just because you have £20 to spend doesn't mean you need to buy one big thing. Pick up a cute gift bag and fill with various little bits and bobs. Example - for my friend C's bday I have included one of the above pizza necklaces, a bath bomb, a colouring book and some sweeties all for less than £20. For those of you who are more creative you could put your mini gifts into a hamper and decorate with bows, ribbons and birthday confetti.
Fillers - sometimes after buying gifts I feel that the bag looks kind of empty even though I know I've spent a good amount. If you are feeling like this there are ways of filling it out with gifts that will be used rather than thrown out. Face masks from Superdrug, boxes of sweets from your local pound shop, colourful nail files from Boots, cute stationary from Tiger and mini birthday cakes from Clintons can all be added in for £1-£4 each.
Don't keep the presents for yourself. Have willpower. When I sit down to put everything together there's always something that I want to keep. In my head I'm all "No! You do not need this. It isn't even your birthday you absolute nuisance" whilst my body just does whatever the f it wants and opens said item and it's too late. It's not worth it. The item is now tainted and as you watch your friend open their gifts you'll know exactly what you have done. Can you live with that????
I can and do.
Edit: this isn't sponsored at all, I just really liked these gifts.